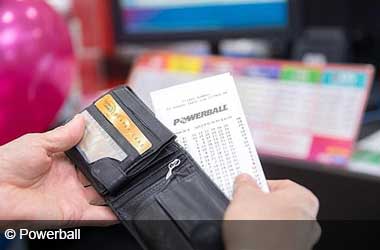 At least 23 Australians have let their lottery prizes collect dust in recent years leaving more than $12 million in unclaimed winnings.
This was made public earlier this week by the government-run The Lott before it carries out its record $80-million Powerball draw scheduled for this week.
The lottery operator is urging Aussie bettors to check any and all of their old tickets, with prize pools left uncollected across South Australia, Queensland, Victoria and New South Wales (NSW). These Lotto winners have different time frames to secure their prize money, depending on their territory.
Queensland gives winners up to seven years to collect their prizes, while New South Welshmen are only allotted six years. If the prize is not collected within this timeframe, the winnings are them automatically forfeited.
Spring Cleaners To Check Old Tickets
The Lott's spokesperson Bronwyn Spencer said that the unclaimed individual prizes go as high as $500,000. Unless a bettor registers for a player's card, The Lott has no means to track down these fortunate lotto winners.
Spencer relates that a number of past winners have found their winning tickets in the most unlikely of places. Some of these winnings tickets over the years have been stuffed into handbags, found at the bottom of drawers and in the glove compartment of their car.
The Lott is compelling all spring cleaners to check and double-check any old lottery tickets they come across while they carry out their seasonal housework chores.
Queensland Has Most Unclaimed Prizes At $8 million
Spencer reveals that Queensland has amassed the most uncollected prize winnings at $8 million for 10 tickets that have yet to surface, including a jackpot win of $2 million that goes way back to 2014. NSW has the most unclaimed tickets with 11 and an outstanding $3 million in unclaimed winnings.
Lottery patrons who want to secure their bets and be immediately notified if they win both small and major draws can subscribe to The Lott membership card, which allows the operator to contact them right away.
There is a lot of interest in the lottery right now as Aussie bettors are looking forward to the $80 million Powerball draw as this massive prize has only been won once before in Australia.
Powerball has awarded upwards of $398.5 million in prize money in these last 12 months alone. In January 2019, a Sydney health worker took home the record individual Powerball win of $107 million.
Don't forget you can always try a hand at any of our legal casino sites if taking a chance at the lottery isn't for you.