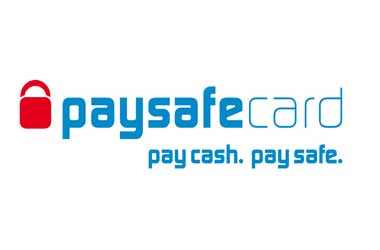 Another of our Australia online casino banking options guide is this one in which we take a look at what is on offer by PaySafeCard.
This is actually a casino banking option that absolutely anyone can choose to use to allow them to send funds directly into any online or mobile casino account they have.
However, unlike most other casino banking options this particular one will involve you having to pay a visit to a local store or a local retail outlet that sells PaySafeCard's over the counter and when you visit such a venue you have to pay in cash for your pre paid voucher.
You simply need to request the amount you want to have credited on your PaySafeCard and once you have paid for it then that voucher will be printed off. When you then get back home you need to log into your casino account and then launch the banking interface.
BEST AUSTRALIAN ONLINE CASINO SITES FOR 2023
Rank
Casino
Bonus
Rating
Compatible
Play Now

1

$2000

Welcome Bonus
Read Review
COLLECT BONUS

2

$1000

Welcome Bonus
Read Review
COLLECT BONUS

3

250%

Welcome Bonus
Read Review
COLLECT BONUS

4

$2500

Welcome Bonus
Read Review
COLLECT BONUS

5

$1500

Welcome Bonus
Read Review
COLLECT BONUS

6

$8888

Welcome Bonus
Read Review
COLLECT BONUS

7

$1500

Welcome Bonus
Read Review
COLLECT BONUS

8

$1000

Welcome Bonus
Read Review
COLLECT BONUS
We only display the latest casino bonuses that have been verified by our expert reviewers.
Simply select the PaySafeCard option from those on offer and enter the unique voucher number into the banking interface and the amount on that voucher, it will then be approved instantly and your credits will then be added to your account in real time.
Frequently Asked Questions
You are not going to have any problems when making a deposit using PaySafeCard but as you may have a couple or even a few questions about using this popular and very easy to use online casino banking option we have a range of questions and their answer below.
Is there a maximum amount I can load onto a PaySafeCard?

It is going to be dependent on just which retail outlet you are visiting in regards to the maximum amount you can load onto a PaySafeCard. There will be a maximum amount you can load onto any one single voucher, however if you wish to make some high valued deposits then simply purchase more than one PaySafeCard from the shop you are visiting!

Is there a fee to be paid when buying a PaySafeCard?

If you do wish to purchase a PaySafeCard then most retailers are not going to charge you any type of fee over and above the actual face value of each voucher you purchase. There has been the occasional report of some retailers charge a small nominal fee of a few cents to people purchasing PaySafeCard vouchers so be on the lookout for shops that do impose such a charge and avoid using those shops!

What happens if my PaySafeCard voucher number does not work?

In the highly unlikely event that your PaySafeCard number fails to get recognised by any online or mobile casino sites banking interface then try again, if it fails to work a second or third time then you will be best of contacting PaySafeCard and you will find their details on their website. You should also contact the customer support team at the casino you are playing at to make sure they are not experience any type of technical problems.

Do I have to deposit and then play for high stake amounts?

You will be fully able to play any casino games for lots of different staking options, when you launch any game simply click on the chip or coin values displayed on the games control panel found at the bottom of the game screen and then simply select the stake option you wish to play that game for. Both low and high stake options are available on any type of online or mobile casino games.

What PaySafeCard bonuses are on offer?

Some online casinos who offer their games to Australia based player will offer some unique bonus offers if you make a deposit by PaySafeCard into your casino account. If you find one that does then before you claim those bonus offers make sure the terms and conditions attached to those bonuses are fair and the play through requirements are low, as that will ensure you get true value from your PaySafeCard deposits.

Which Playtech Casinos Accept PaySafeCard?

If you wish to play the range of Playtech designed casino games and also wish to play with a deposit made by PaySafeCard then please do consider signing up to the Europa Casino site, for when you do sign up and make an initial deposit that deposit will then qualify you for a new player sign up bonus which is a very large and generous deposit match type of bonus.

Am I limited to how many PaySafeCard deposits I can make?

You are not going to find yourself restricted to making just one single deposit into any online casino site per day using PaySafeCard. So if you have made one deposit on any day but you wish to carry on playing then you will be more than welcome to make additional deposits using PaySafeCard. Be aware though that you are also able to limit the number and value of deposits you can make into any online casino site by making use of their player self imposed limit settings.

If I deposit by PaySafeCard what games should I Play?

You should be looking for a casino game to play which offers you the very lowest house edge when that game is played optionally and with the best strategy. The way do discover what the house edge is on any casino game you come across is by looking at the payout tables and the help files attached to those games. Each of our rated and licensed Australia casinos has some of the lowest house edges attached to their games so make sure you play at those sites!

Does PaySafeCard do a withdrawal option?

You are not going to be able to withdraw winning achieved when playing at any online casino via a deposit made by PaySafeCard back to another PaySafeCard voucher as it is a one way type of banking option which can only be used to make deposits. You can however opt to make a withdrawal using any of the other many different banking options available at each of our featured Australia casino sites.