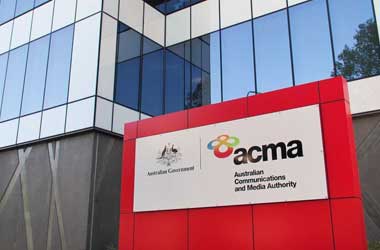 The Australian Communications and Media Authority (ACMA) continues its exhaustive campaign against illegal gambling. The latest move saw ACMA urging Internet Service Providers (ISPs) to increase the number of blocked illegal offshore gambling websites. More specifically, ACMA has requested that ISPs block the Kings Chance Service, an online casino platform.
It was determined that Kings Chance Service violated the Interactive Gambling Act of 2001 after ACMA received numerous complaints about the operator's services. The further investigation only confirmed the findings.
Furthermore, the investigation conducted by Australia's communications and media watchdog concluded that Kings Chance Service has been offering its services to Australian residents without legal permission. That's why requests have been made to block this website and many others.
The latest request from ACMA to block illegal gambling websites appeared only days after ACMA partnered with Engine Australia to create the first national self-exclusion register for online gambling. The new self-exclusion register would allow players to block themselves from accessing online gambling platforms for a specified amount of time. The minimum would be three months, while the maximum could be a lifetime ban.
Naturally, this isn't the first time ACMA has requested website blocking. This is only one of many enforcement options that the Authority uses to protect Australian players from illegal online gambling activities. ACMA started its blocking requests years ago, with the first official one taking place in November 2019. Since then, the Authority has successfully blocked 272 illegal gambling websites in Australia which can be found here. Before that, ACMA managed to pull more than 130 illicit services out of the Australian market during the enforcement process that started in 2017.
The Authority noted the importance of website blocking as it alerts the public of illegal gambling services through messages that appear on-screen when a user tries to access a questionable website. The ACMA has once again reminded potential users to be careful when accessing online gambling platforms, even if a site looks legitimate. This is because there are so many of them, and not all of them will have necessary customer protections. It also means that Australian users are at great risk of losing money.
Earlier this year, ACMA reminded the public of its goal to stay focused on the enforcement and disruption of online casino services that have been offering illegal services in the country, thus targeting local gamblers. The Authority shared another problem with the public, noting that many of these websites often avoid sharing their ownership details, making investigations into their business more challenging.