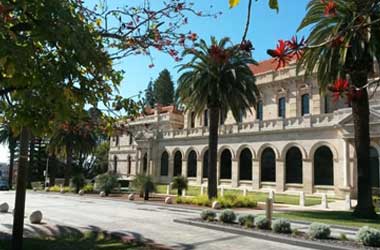 The Western Australian government is taking to strides ease the sale of state-owned TAB, the country's top sports betting platform.
However, the move has upset a lot of anti-gambling organisations and certain sections of the community who fear the legislation will pave the way for the prevalence of pokie machines.
WA Parliament's Legislative Council recently passed a reform package that will effectively reorganize the state's racing industry and clear a path for the sale of Western Australia's TAB by 2020.
However, the Western Australian Council of Social Service has pointed out that the new law included a provision that permits simulated gambling in TAB outlets once the business is sold off, an unprecedented stipulation that could open WA to more pokie machines. Currently, Western Australia only allows selective forms of gaming machines and they are permitted only in Perth's Burswood Casino – no gambling machines are allowed elsewhere in the state.
Group Lashes Out At Parliament
Chris Twomey, Western Australian Council of Social Service's policy and research leader, has slammed Parliament for aiding and abetting gambling harm in WA communities with the new piece of legislation.
Twomey explained that local stakeholders, including public health workers and community service providers, have reached out to their group to express concern that the WA Parliament's new directive will aggravate problem gambling in the area, underscoring the detriment of widespread simulated racing machines.
WA has the strictest gaming legislation among the Australian territories and is currently the only state to limit electronic gaming machines to its sole casino inside the Crown Perth complex in Burswood. Twomey underlined that while the rest of Australia is ramping up efforts to minimise gambling harm, WA seems to be heading in the other direction with the Parliament seemingly encouraging problem gambling.
Administration Stands by Legislative Move
Even with the public uproar, Treasurer Ben Wyatt in a televised interview said that the administration of Premier Mark McGowan is confident they are taking the right decisions for the greater good of the territory's gambling market and the broader WA community.
Wyatt also explained that the legislative decision was reached after a long process of public consultations, a claim Twomey is trying to disprove. The civic group leader revealed that the Western Australian Council of Social Service was informed of the proposed bill only after the reported industry consultations had already been held.
Standing by the administration, Wyatt assures that the new TAB bill does not aim to aid in the proliferation of pokie machines in Western Australia.