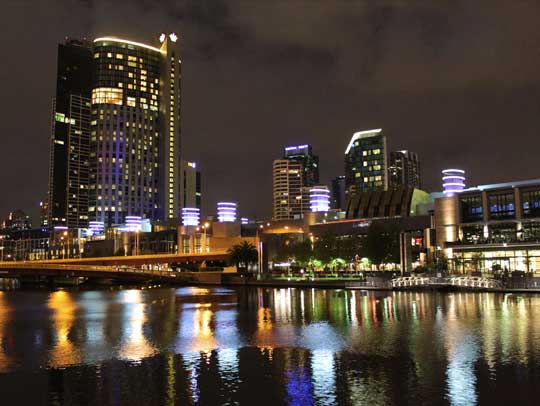 If you are looking for the most controversial casino in Australia, look no further than Crown Melbourne and if you are looking for a legislator who is hell bent on taking Crown Resorts to task, look no further than independent MP Andrew Wilkie.
MP Andrew Wilkie has presented a number of whistleblowers in the past to the Australian Parliament to highlight how high handed Crown Melbourne has been in the past violating multiple gambling regulations in the state of Victoria.
A new whistleblower has now come forward to testify that Crown Melbourne provides numerous illegal services to VIP customers and does not comply with state gaming regulations.
The alleged whistleblower is a former limousine driver for the casino who says that it was common knowledge amongst staff that the only law they needed to follow was 'Crown Law'.
ABC News (Australia)
Crown Resorts has depended heavily on its VIP gambling sector to generate most of its revenue and it is common knowledge that Crown Melbourne rolls out the red carpet to bring in Asian VIP gamblers who are happy to spend millions of dollars at the table. These VIP gamblers are allegedly given whatever they need to have a good time during their stay with Crown Melbourne.
The whistleblower says Crown Resorts showed VIP gamblers with a supply of drugs, encourage prostitution and even violence against women as well as other atrocities. Andrew Wilkie has joined forces with Victorian MP Fiona Patten and used the latest whistleblower testimony to call for a Royal Commission enquiry into Crown Melbourne's activities.
MP Patten also attacked the Victorian gaming regulator (VCGLR) and claimed they were not doing a proper job. Patten also called on the Parliament to get involved and launch a Royal inquiry at the earliest as Crown Melbourne has been under the spotlight for a number of alleged violations.
MP Patten went on to say that if Crown Melbourne cannot comply with the Casino Control Act, then its casino license to operate in the state must be revoked.
Crown Melbourne Deny New Allegations
Crown Melbourne responded to the new whistleblower allegations and rejected all accusations. The casino stated that if any individual had evidence of their unlawful activities, they should immediately get in touch with the concerned authorities.
The VCGLR also released a statement and took offense to the harsh remarks made by MP Patten and labelled it an unfounded attack.