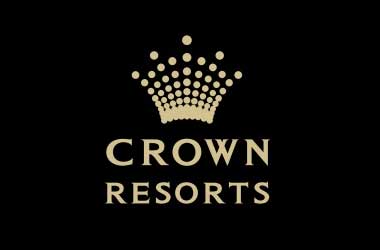 Australia's biggest casino operator Crown Resorts has been plagued with controversies for the last 3 years due to a number of reasons.
Share prices for Crown Resorts plunged by more than 3 percent earlier this week after reports surfaced that the gaming regulator would launch an investigation regarding money laundering allegations.
Crown Resorts which has casinos in Melbourne, Sydney and Perth has relied heavily on the Chinese VIP gaming market for years. The Australian operator found itself in trouble back in 2017 when 17 employees were arrested by Chinese police for promoting gambling in China which is illegal.
This time around, Crown Resorts is once again in trouble for continuing to focus on the Chinese VIP gambling market. The company is reported to have worked with junket operators (middle-men) who are responsible for getting Chinese VIP gamblers over to Crown's Australian casinos.
Some of Australia's top media publications including The Sydney Morning Herald and the TV show 60 minutes alleged that the junket operators that Crown Resorts used had ties to the underworld and the VIP gamblers they brought into Australia's casinos were carrying out money laundering activities for a drug cartel.
60 Minutes Australia
Crown Resorts responded to the media allegations and claimed that it had a robust vetting process in place to shortlist junket operators and stated that no money laundering was taking place within its casinos.
There are also allegations that two Australian legislators had spoken to border-control authorities to speed up the visa clearance process for these VIP gamblers travelling to China.
Financial Crimes Agency Could Get Involved
Andrew Wilkie who is an independent lawmaker and a long-time opponent of the gambling industry has called on Austrac – which is the financial crimes agency to get involved and launch a thorough investigation as these allegations of corruption don't just cover money laundering at Crown casinos but also Australian ministers.
The gaming regulators in Victoria, New South Wales and Western Australia are also likely to launch independent investigations into Crown casinos located in their states as it is protocol for the gaming regulator to investigate whenever any claims are made against gaming regulation violations.
Austrac has also released a statement saying that it has kept a close eye on money laundering activities taking place at casino resorts and special attention is being paid to junket operators and their methods of operation.