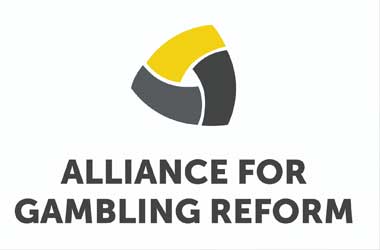 Some of the largest gambling firms in Australia were called out for being part of a Victorian taskforce responsible for determining a way out of the current lockdown regulations due to COVID-19.
Alliance for Gambling Reform's (AGR) executive director Tony Mohr said that Australian gambling operators should have excluded themselves from an advisory group appointed by the state government to act on the negative impact the lockdowns have had on the entertainment industry.

The group, formed before the coronavirus outbreaks, includes a number of prominent gambling firms, such as the Australian Hotels Association, the RSL, Community Clubs Victoria, Tabcorp, Crown Resorts and ALH, owned by Woolworth's. The group's head, Neil Spencer, was formerly the head of gaming for Crown Resorts.
Mohr believes that the advice of gambling firms would be biased towards their own needs, and not towards the public's interest. Many gamblers in Australia have had their first gambling breaks due to the COVID-19 lockdowns. Mohr stated that this is a golden opportunity to reform the industry before re-open opening gambling venues for business.
According to Mohr, the goal of the taskforce is to balance the need for industry reform and reduction of gambling harms, while ensuring that their businesses can re-open safely. However, if gambling firms are allowed to dictate public policy, they would be likely to push for immediate re-opening solely for their own gains, and with no regard for the public interest.
Mohr believes that the inclusion of gambling firms into the taskforce will undermine public trust in the government. He is advocating for the re-opening of the hospitality industry without including the gambling industry.
Tim Costello, the chief advocate for AGR, estimated $1.5 billion in gambling losses have been saved nationally since the lockdowns began. According to Costello, Australia must reevaluate whether gambling in its current form is sustainable to its citizens in the long run.
Taskforce Will Offer Recommendations Shortly
Spokespersons of the gambling firms included in the taskforce have stated that their primary responsibility is to safeguard the health of their staff, customers, and communities.
A Crown spokesperson said that the company is closely monitoring the COVID-19 situation, and are drafting policies to ensure the safety of their people once they are allowed to re-open. A Tabcorp spokesperson stated that their company will always work with governments to make sure it is safe to re-open their businesses.
The taskforce's final recommendations will be forwarded to the state government, which will hand them over to the national cabinet, who will consider the suggestions while deliberating on the loosening of COVID-19 restrictions. Sources indicate that the earliest that venues will re-open is late July.