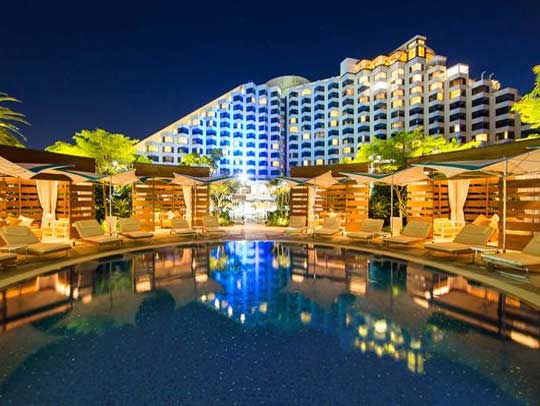 A number of responsible gambling advocates in Australia are up in arms after casino giant Crown Resorts announced plans to test cashless debit card chip purchases at their gaming tables.
Crown Resort's Perth location began trying out electronic funds transfer at point of sale (EFTPOS) at a limited number of their gaming tables on July 27. The trials were approved by the state's Gaming & Wagering Commission (GWC). EFTPOS will allow punters to employ their debit cards to add on chips without leaving their table and walking to the casino cage.
The GWC requires Crown to report on the effect of EFTPOS after three months of operation.
Responsible gambling advocates slammed Crown's latest move, stating that EFTPOS removed much of the "friction" of reloading chips for punters. According to them, problem gamblers will have an even harder time leaving gaming tables if they do not have to walk to a casino cage to reload.
Crown denied that their choice to implement EFTPOS was driven primarily by the need to ensure that gamblers do not leave their gaming tables. Rather, Crown says that they are simply following a larger societal trend, exacerbated by the COVID-19 pandemic, of avoiding cash.
Crown believes that EFTPOS will not lead to any increase in problem gambling. To further reduce this risk, Crown has insisted that credit cards will not be accepted for EFTPOS, and that strict limits will be imposed on debit cards. The daily limit for cards is reportedly A$500 ($356).
U.S casinos have also been looking into cashless payments for their operations. A report from the American Gaming Association (AGA) was recently published detailing its recommendations for reducing the handling of cash among local casinos.
U.S Casinos Also Looking into Cashless Play
Casinos in Nevada have tried for a long time to implement cashless systems. Initially, the reasons were driven by convenience for customers, but with the COVID-19 pandemic adding to fears of handling cash, many U.S casinos are looking into electronic payments to help allay customer fears of contracting the virus.
The Off-Strip Ellis Island Casino is currently testing Konami Gaming's digital slot marker technology, which allows punters with PIN-protected Synkros accounts to play slots with credit.
The Nevada Gaming Commission (NGC) has made recent moves that appear to signal their approval of cashless gaming, removing barriers that prevent fund transfers from mobile devices to gaming tables. Many casino operators are also looking into blockchain-based technologies for their cashless initiatives.