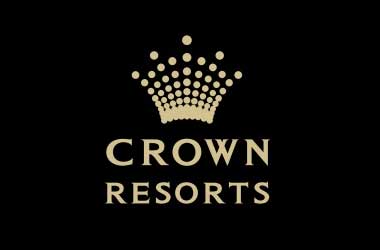 The top legal officer of Crown Resorts admitted that the Australian casino giant's anti-money laundering team failed to fulfill its obligation to monitor two Crown bank accounts allegedly utilized to launder dirty money.
This admission came during the NSW Independent Liquor and Gaming Authority's inquiry, after it was revealed that the Commonwealth and ANZ banks closed both accounts after being associated with suspicious financial transactions worth hundreds of thousands of dollars.
The legal officer, Joshua Preston, recanted his earlier testimony—given on July 31, 2020—that the accounts had been vetted by Crown Melbourne's and Crown Perth's anti-money laundering teams. Anti-money laundering protocol dictates that the casinos' teams must report suspicious financial activity to AUSTRAC, Australia's anti-money laundering watchdog.
Preston argued that Crown was not legally obligated to report suspicious transactions over a specific threshold, though he did admit their obligation to report all suspicious matters to AUSTRAC. Preston's account was contested by Naomi Sharp, SC, the counsel assisting the inquiry, who stated that Crown had no obligation to report suspicious activities related to the bank accounts as they were not utilized for a designated service.
The two bank accounts are held by Southbank Investments and Riverbank Investments, respectively. Both companies are shell companies set up by Crown, who allowed their players to use both accounts to deposit funds to gamble at their casinos without disclosing their identity.
Regulators allege that Crown's actions were in violation of their responsibility to guard against money laundering, as criminals could take advantage of the privacy afforded by the accounts.
Regulators Determining Crown's Suitability as Operator
The inquiry's purpose is to determine whether Crown can keep their license for their casino at Sydney's Barangaroo. This casino is scheduled to open by the end of 2020. Crown's suitability as a licensed gambling operator was most recently questioned over its links with junket operators, who are alleged to have direct ties to organized crime syndicates in Macau and Hong Kong.
Australian casino operators such as Crown and The Star, often conduct their own due diligence investigations before partnering with junket companies. Steve Vickers, the former head of the Royal Hong Kong Police's criminal intelligence division, testified that China's anti-gambling laws and capital controls continue to allow organized crime entities such as the Triads continue to infiltrate the junket industry.
Vickers noted that getting rid of criminal influence in Australia's gambling industry depends on regulators conducting thorough due diligence procedures for all applicants.