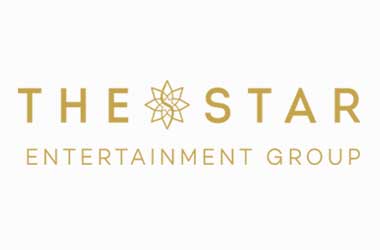 The Star Entertainment Group, a major Australian casino operator has said that its VIP gaming business has been significantly affected by the arrest of Crown Resorts employees in China, late last year.
Speaking at an analysts' conference call regarding its latest half-year results, Star Entertainment's chief executive Matt Bekier said that the arrests had caused increased caution among customers, dampening revenue. According to the results, the operator's international VIP rebate business has gone down by 11.9 percent in revenue reaching $20.8 billion.
Bekier pointed out that the international VIP revenue in the time period between July and October was down by only 4.2 percent but between November and December the revenue dropped by 27 percent over the previous period. He attributed the sharp fall to the arrests.
Nearly 80 percent of Star's VIP revenues comes from Macau, Hong Kong, and mainland China visitors. Bekier said that the company was taking precautions with respect to the VIP players who visit Star casinos and play.
In a statement Matt Bekier said,
We continue to assess the North Asian VIP business as the China situation develops. We are executing against our strategy of diversifying our international revenues, including through South East Asian VIP and Asian premium mass
Eighteen Crown employees were detained after raids by Chinese authorities in late October and charged with promoting gambling, which is against the law. China permits casino operators to advertise only non-gambling facilities to its residents. As of now, the authorities have released only one person so far and no formal charges have been filed against any of the others. Among those arrested include three Australian nationals including Crown Resort's VP of its VIP International department.
Company chairman John O'Neill had stated in the aftermath of the arrests that Star Entertainment was in compliance with all regulations in China with regards to promotion of its properties there. Apart from the arrests, the company said that disruption of development activities at its Sydney and Gold Coast project had also impacted revenue.
Latest results show the net profit after tax for the company to be A$141.8 million ($109.4 million) for the six months ending December 31, a growth of 135.2 percent year-on- year. Revenue was reported to be A$1.23 billion, up by 11.1 percent over same period last year. Star Entertainment's performance after excluding VIP business has been encouraging in the new year as well. Its gross revenue, without its VIP business, saw an increase of 11.4 percent in the period between January 1 and February 12.