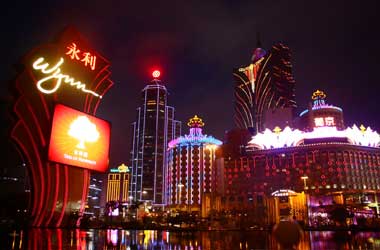 Macau's Executive Council has proposed several changes to existing laws addressing anti-money laundering and financing of terrorism in order to tighten regulation of suspicious activities.
Under Law No. 2/2006, the Executive Council has proposed a whole host of measures. It will widen the net of activities that are considered money laundering, separate money laundering offences and those that predicate it, strengthen the due diligence processes of customers, expand the scope of reporting and add new litigation procedures.
LEX ANIMATA
The Law labelled 3/2006 will be amended to reflect that terrorism financing now includes all types of economic assets such as property or products that can be converted into cash for financing terrorist activities.
In a statement analysts from brokerage firm Daiwa Securities Group Inc said,
The government cited ensuring safety of economic systems in order to attract local and foreign investments, as well as to improve the legal framework to comply with the Financial Action Task Force's 40 new recommendations and to rectify shortcomings identified during the assessment of Macau by the Asia/Pacific Group on Money Laundering, as reasons for the proposed bill.
The Financial Action Task Force (FATF) is an intergovernmental body comprising G7 countries set up in 1989 to tackle the heightening risk from money laundering. In 2012, FATF had released a list of around 40 items that it considered to be best practice for those jurisdictions looking to combat both money laundering and terrorism financing. These were further updated in October 2016.
Several market experts had recently pointed out that the FATF is expected to conduct an audit of Macau's anti-money laundering provisions in the last quarter of 2016.
The Asia/Pacific Group on Money Laundering published a 2007 report in association with another body called the Offshore Group of Banking Supervisors which found that Macau demonstrated a strong commitment to implement regulations that encourage compliance with anti-money laundering and terror financing standards but its legal reporting framework for suspicious transactions was still fragmentary and incomplete.
The Asia/Pacific Group on Money Laundering is an autonomous body set up in 1997 to tackle the menace of money laundering. It has 41 members and includes numerous regional and international observers. The Macau government has been taking several steps in the past months to tighten money laundering rules especially with regards to VIP gambling .
Apart from tightening accounting rules for junkets the government has also banned gambling by proxy where instructions via a phone are taken by a player. However it has refrained from increasing the threshold of the transaction value that triggers reporting. It is currently at MOP500,000 (US$62,600) while the U.S is urging it to be made to US$3,000.