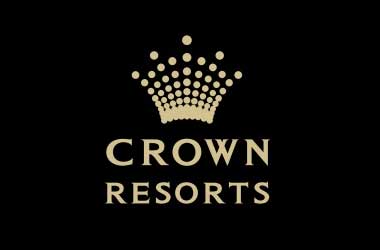 Australian casino operator Crown Resorts Ltd has formally announced its plan of demerging its international holdings and launching an IPO for some of its properties. The company submitted a filing with the Australian Securities Exchange stating its plan but has avoided providing any details.
In a statement, Crown Resorts said,
Work on the proposed demerger, in particular, to obtain all the necessary approvals, consents and waivers from third parties, including from governments and gaming regulators, is ongoing.
The company had indicated in June this year that it was planning to move its international holdings into a separate listed vehicle. The international holdings would encompass its 27.4 per cent interest in Melco Crown, its stake in a proposed Las Vegas development, its 50 percent stake in UK's Aspers business and 20 percent share in the international operations of the Nobu restaurant chain.
Crown Resorts' Annual General Meeting is scheduled for this week where both plans are expected to be discussed with shareholders. Crown has taken a number of steps recently to rejig its organization. In May 2016, it reduced its stake held via subsidiary Crown Asia Investments Pty Ltd in Macau casino operator Melco Crown Entertainment Ltd from 34.3 percent to 27.4 percent.
The company confirmed its IPO plan earlier this week under which 49 percent stake in the Crown Promenade hotels in Melbourne, Victoria, and two Crown Metropol hotels in Perth, Western Australia will be divested. The Crown board has approved the plan.
The filing stated that the IPOs could yield significant value for its shareholders while providing an opportunity to retain majority interest in the asset. It stated that this move would strengthen the company's credit profile and its balance sheet, which would help in its funding efforts for new projects.
A major concern for the company is however the recent arrest of Crown's employees in Mainland China. Chinese authorities arrested 18 employees including the company's head of VIP international business Jason O'Connor citing gambling crimes. The arrests have hit Crown shares hard. Over 15 percent of its market capitalization has been wiped off over worries on the long term impact of the arrests. The international VIP segment accounts for almost 25 percent of its revenue.
The biggest project being handled by Crown Resorts currently is its A$2billion (US$1.54 billion) Crown Sydney development at Barangaroo, Sydney. This integrated casino resort is expected to target VIP gamblers who are primarily wealthy Chinese tourists.