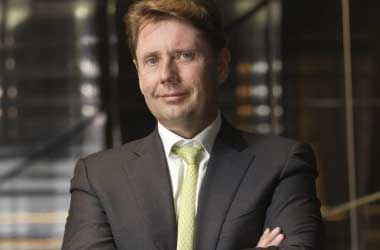 Star Entertainment Group's Chief Executive Officer Matt Bekier wants government officials in Queensland, Australia to focus on upgrading its tourism infrastructure in southeast Queensland in order to attract affluent Chinese and Indian tourists to the region.
Speaking at the Australian Institute of Company Directors he stated that with growing affluence, tourists have had a change in their behavior and spending patterns and are looking for a certain level of comfort and luxury. Bekier stated that Australia's tourism infrastructure needs to recognize these modern changes and reflect that by upgrading its facilities.
In his opinion, more luxury six-star hotels and restaurants are essential to attract affluent Chinese tourists, which will provide a major boost to the tourism sector in the area especially since the mining industry in the state is experiencing a significant slump. The mining industry was one of the major employers in the state and Bekier believes the development of the tourism industry will not only bring in revenue for the state but also help to create jobs. He added that the need was not just for hotels but also for partners who have the ability to sell these hotels rooms.
The Star Entertainment Group has captured an estimated 20 percent of the Chinese tourist inflow into the region. The Group has stated earlier that it is exploring opportunities for further investment into its property on the Gold Coast in order to enhance its capacity before the a 2018 Commonwealth Games.
A number of wealthy Chinese nationals are said to be eager to explore tourist destinations beyond Macau and Hong Kong and Australia is one of the main destinations on their radar.
Chinese tourists to Australia crossed the 1-million mark in a 12-month period for the first time in November 2015, as reported by Australian Bureau of Statistics. The number of visitors was 1.0012 million, an increase of 21.6 percent over the previous year.
Bekier believes that having a well-developed tourism infrastructure would be a great selling point for the region and be a major growth opportunity for southeast Queensland.
In a statement Matt Bekier said,
We need other people to build more hotels, more tourist attractions, more food and beverage options [in] places other than Tangalooma. We are working with the tourism industry to try and activate the sector so we can sell all of southeast Queensland, offering an authentic, unique proposition that allows us to compete with Melbourne, Macau and Singapore.
Spending by Chinese tourists in Australia grew 43 percent over last year, reaching $7.7 billion, which was more than the combined spending of $7.5 billion by Americans, Britons and Canadians.
The growth of Chinese tourists to Australia has exceeded the targets which had been set in the Tourism 2020 action plan, an initiative launched six years ago to lift the tourism growth in Australia.