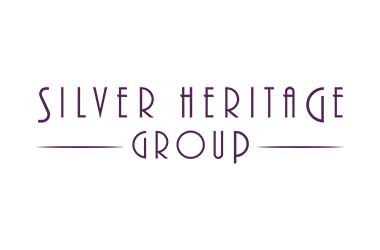 The chairman of Australian casino operator Silver Heritage Group Ltd has highlighted the benefit of focusing on the Indian market rather than the Chinese market, pointing to recent developments.
David Green, the chairman made the comments in the company's annual report that was filed with the Australian Securities Exchange last week. Silver Heritage is an Asia-focused gaming operator that is currently constructing a casino resort in Nepal called Tiger Palace Resort Bhairahawa, located close to the Nepal and India border.
Tiger Palace Resot
In a statement, David Green said,
The detention of Crown Resorts employees in China in October 2016 has exposed the significant risks associated with China-facing VIP programmes, calculated to encourage high-value mainland [Chinese] players to visit casinos.
Green was referring to last year's incident when Chinese authorities arrested 18 employees of Australian casino operator Crown Resorts Ltd, for gambling crimes. The casino employees were allegedly arrested for promoting gaming facilities to Chinese residents though formal charges are yet to be filed against those who remain in detention.
In the report, Green also highlighted how the reliance of junket operators to procure high roller Chinese gamblers was not entirely prudent. He clarified that Silver Heritage did not have any exposure to gaming credit risk or to overextended junket operators.
China is said to be taking a hard line against casino companies promoting gaming ventures inside Mainland China to lure gamblers. Brokerage firm Aegis Capital Corp had indicated earlier that the diplomatic row between China and South Korea over the installation of the U.S. missile system could result in Macau benefiting from increased visitations.
Green also touched upon the delay faced by the Bhairahawa project which has resulted in its launch date being pushed back and a budget increase. He also discussed the fact that gaming markets across Asia and the Pacific regions had underperformed in 2016 based on the forecasts made in its prospectus which was published before the company's initial public offering in 2015.
He acknowledged that the full year results for 2016 had failed to meet expectations set out in the prospectus adding that the board was taking a variety of measures to improve operational performance and ensure the meeting of goals such as the successful opening of Tiger Palace Resort Bhairahawa.
According to latest updates, the Bhairahawa property is likely to open in second half of this year. The casino is scheduled to be opened in stages with the initial launch expected to take place in August 2017.