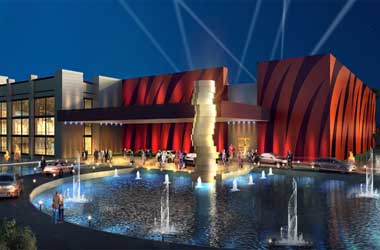 Australia-listed casino operator Silver Heritage has announced a delay in the soft launch of its casino in Nepal citing financing issues. The Tiger Palace Resort is being built in Bhairahawa located on Nepal's border with India and is Silver Heritage's second gaming facility in the country.
The company is intending to tap into the under-served Indian market with the new casino. The unexpected delay in opening which was scheduled for Feb. 2017 has been attributed to issues in the banking system of Nepal according to a filing made by the company with the Australian stock exchange.
Tiger Palace Resort
In a statement Silver Heritage said,
The revision to the opening schedule for Tiger Palace Resort Bhairahawa is due principally to both a shortage of liquidity in the Nepal banking system and unanticipated delays in the issuance of approval for Silver Heritage to increase the equity ceiling of its corporate investment vehicle in Nepal to allow remittance of capital into Nepal to fund the Tiger Palace Resort Bhairahawa construction cost.
The company has said that while construction was ongoing at the site, financing-related issues were causing a slowdown. It stated that the company's board was assessing the impact of the delay on the project including its costs. The under-development casino is spread over 26,600 sq feet and is expected to feature 200 electronic gaming machines and 52 tables.
In the first phase of the complex, a five-star hotel with 100 rooms, two villas and other amenities like a pool, spa, gym and conference hall is being developed. Additionally, dining and retail facilities as well as business facilities like meeting rooms will also be created. In later phases, the hotel is likely to be expanded to 400 rooms. According to an earlier statement by the company, an investment of $40 million was made for the development of the first phase
In addition to its existing casino in Kathmandu, the Millionaire's Club and Casino, Silver Heritage also manages a casino called the Phoenix International Club in Hanoi, Vietnam. The firm was listed on the Australian Securities Exchange in August after an initial public offering valued at A$25million (US$19.1 million).
The company has adjusted upwards its revenue guidance for the full year 2016, stating that it was now expecting revenue of $16.9 million versus the previous guidance of $16.75 million. The adjusted earnings before interest, taxation, depreciation and amortization (EBITDA) is now expected to be $3.3 million, nearly 7 percent higher than the earlier guidance of $3.09million.