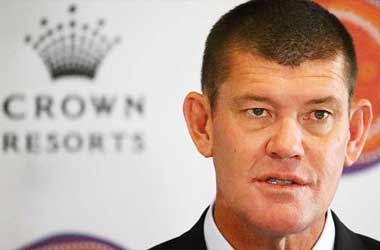 Australian billionaire James Packer has once again joined Crown Resorts as a director after exiting from the board in 2015.
His re-appointment is a part of the leadership changes that includes the appointment of a new chairman for the company.
The move comes in wake of turbulent events triggered by the arrests of 18 of its employees in China, including a steep slump in the group's profits. Under the leadership reshuffle, current Crown Resorts chairman Robert Rankin will be stepping down and deputy chairman, John Alexander will replace him from Feb 1.The realignment of corporate priorities that clashed with Rankin's overseas commitments was cited to be the reason for the change.
World News
It is understood that Alexander is a long-time close associate of Packer. Rankin will remain on the board for now. In a statement Rankin said,
The next stage of development of Crown Resorts will be rightfully more focused on its outstanding Australian assets and, led by John Alexander, Crown Resorts has a very strong team in place to do that.
Alexander said that he would keep his focus on the group's VIP casino hotel project in Sydney's Barangaroo and its online gaming businesses. Rankin is also exiting from his role as the chief executive of Consolidated Press Holdings, a corporate entity of the Packer family. Consolidated Press is the majority owner of Crown Resorts holding close to 50 percent of its stock . Guy Jalland is set to take over the role shortly and will be given a spot on the Crown board as and when the next vacancy comes up.
The leadership changes take place after profits dipped sharply in the company's casinos located in Macau and Australia after the crackdown by Chinese authorities. The arrest of 18 Crown employees including the head of its VIP program for wooing Chinese high rollers shook the industry and raised concerns about the viability of Crown's Barangaroo project in Australia.
The $2 billion casino at Barangaroo primarily aims to bring in high stakes players from China and boost the region's tourism. The recent arrests in China indicate that the authorities are looking to block marketing activities that solicit these high rollers, which forced the company to focus solely on its Australian business interests.
Subsequent to the arrests, Crown resorts sold a major portion of its stake in its Macau joint venture Melco Crown Entertainment and has dropped its casino development plans in Las Vegas as well.