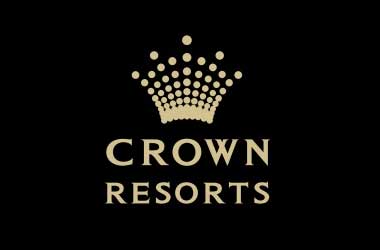 Australian casino developer Crown Resorts is said to have temporarily set aside its plans to restructure in light of the arrests made by the Chinese authorities of its employees.
Billionaire James Packer is the main shareholder in Crown Resorts.
The company had planned to create a separate holding entity for few of its international assets as well as to hold an IPO for a property trust.
Crown Resorts
However the arrest of 18 employees by the Chinese government for gambling crimes last month has since affected business, in particular the inflow of visitors to its Australian casinos. According to analysts, the company is waiting for the situation to settle down before moving forward with the restructuring proposal.
Only one of those arrested has been released so far, with Crown's international VIP gaming head Jason O'Connor still in custody, as are two other Australian national employees. None of those arrested have been charged formally so far.
Under the demerger plan, several offshore interests of Crown including the Melco Crown stake in Macau, the Alon development project in Las Vegas and the 50 percent stake in UK casino operator Aspers were to be separated and put under a holding company. An IPO was also being planned for some of its hotel properties within Australia which are currently being held in a trust. The plan was to offer 49 percent of the trust under the IPO.
After the re-organization, Crown is expected to handle the operations of four existing casinos in Australia along with the under-development Crown Sydney casino resort. Additionally, the company would manage its wagering and online gaming businesses, which are Betfair Australasia CrownBet and DGN Games social gaming.
Crown chief executive Rowen Craigie had said in June in a filing to the Sydney stock exchange that the restructuring process is likely to take nine months. This timeline is now under review due to the subsequent turn of events.
Crown is also facing scrutiny in Australia after Charles Livingstone, a leading gaming researcher has pointed out that the Victorian government has exempted Crown's casino in Melbourne from several of the regulations that have been implemented to control problem gambling.
The gaming expert was responding to the state government's call for feedback from the industry and the community as a part of a review of the gaming regulations in the state.
According to Livingstone most of the casinos have escaped the tight regulations that govern pubs and clubs of the region.