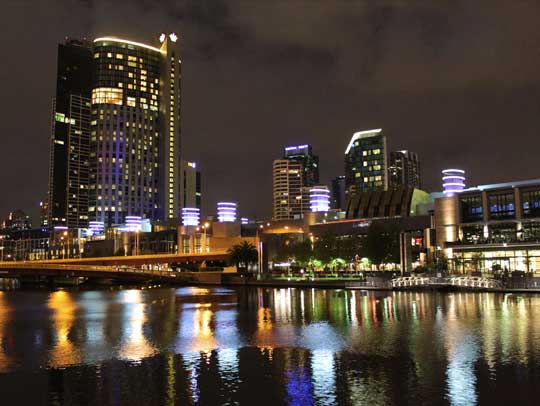 In a scathing attack on Melbourne's largest casino, which is the Crown Casino, a Victorian judge described it as a blemish on society. The casino is becoming notorious as a hub of illegal activities including drug-dealing and money laundering, as a number of recent court cases highlight the fact that crimes are occurring on its premises repeatedly.
Judge McInerney made the observation while presiding on a drug-related case where the casino was involved, convicting a husband and wife of heroin-trafficking on the premises of the casino.
In a statement, Judge McInerney said,
There were meetings at various places, in particular, at the Crown Casino, where both money and drugs changed hands. What type of security they institute (at the casino) I fail to understand, for this type of activity to be able to be taking place so freely at the casino. I make that remark in general because over the last week and a half nearly every case relevant to this 'syndicate' has involved dealings and exchange of monies at the casino.
The casino has been battling charges of turning a blind eye to the fact that its premises are being turned into a hotspot for crime and violence. In 2012, a high roller was arrested from Crown Casino carrying $1.5 million in cash, money which was said to be derived from criminal activities. This suspected underworld criminal was subsequently shot dead in 2014 in Sydney. None of these incidents have deterred Crown from inviting Paul Phua, a Malaysian high roller to the casino in January this year. The Crown sent a corporate jet to pick up this high roller who is known to be associated with the 14K Triad syndicate. Last month police arrested Chinese national Di Miao who was a high stake gambler Crown Casino regarding recent burglaries in the area.
These charges have further been bolstered by the police frequently seizing the casino's gambling chips along with drugs during raids, possibly signifying that gambling chips are being used as a currency by the underworld. One of the biggest hauls was when chips worth $600,000 were uncovered during a police raid in 2013 which would later be described in court as being proceedings of a heroin sale.
The casino has also been accused of being an operating base for drug dealers who supply drugs to VIP gamblers, celebrities and wealthy businessman. There are also loan sharking operations that openly take place at the casino where gamblers are often encouraged to get into debt with the loan sharks and are then asked to be drug mules in order to pay back their debts.
The Crown casino however has denied any involvement in criminal activities, saying it reports any illegal activity on its premises immediately to the police. It has released a statement saying that it has a long-standing and close working relationship with law enforcement agencies including Victoria Police and promised to continue to corporate with local authorities in identifying criminals and helping them be brought to justice.