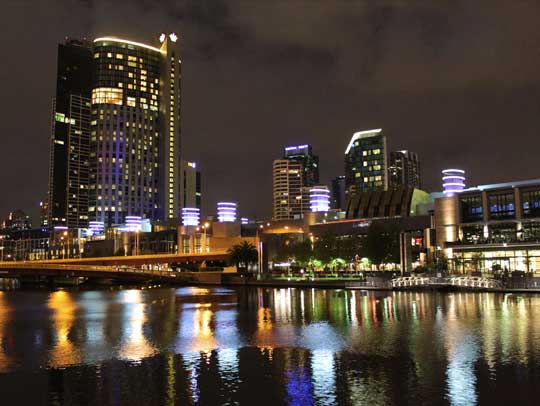 An investigation launched by the Victoria police department has revealed that the culprit accused of a series of burglaries in some of Melbourne's wealthiest suburbs is a well known face and a high stake gambler at Melbourne's Crown Casino.
Monash Crime Investigation Unit detectives have charged 53-year-old Chinese national Di Miao for over a dozen burglaries committed in the suburbs of Toorak, Balwyn, Glen Waverly, Kew and Wheelers Hill in Melbourne after an 18-month long investigation into the crimes. Although unemployed, the alleged burglar was known to spend millions gambling at the casino. He is yet to plead guilty to any of the charges.
The charges were filed after the Unit detectives allegedly found watches, jewellery, rare and imported alcohol and designer handbags along with many other luxury items beneath Mr Miao's Doncaster house in early 2015. According to the police, Mr. Miao targeted other high-rollers of Chinese heritage and committed the burglaries over a 10-year period and was very careful in covering up his crimes and leading a dual life.
In a statement, Detective Senior Sergeant Nathan Kaeser, head of the investigating team said,
Police will be alleging that this individual had been committing these burglaries at high-end suburbs, targeting certain nationalities over that period of time. Police will allege that he's also put a significant amount of money through the casino over the past five years, approximately $2.2 million a year. There will be other investigations offshoots from this matter.
The investigating team is examining whether Mr. Miao was operating independently or is part of a larger underworld outfit. The Crown Casino has been frequently in the eye of the storm with charges that loan-sharking, prostitution and drug dealing are common inside the gambling venue. Drug-trafficking syndicates have been using casinos as a conduit to launder drug profits. Many casino players, often Asian minorities, have been apprehended on charges of money laundering and drug crimes.
Senior Sergeant Kaeser has put the value of recovered items in the region of millions of dollars as it included watches worth $50,000 each and liquors worth $2,000 a bottle. The police devoted six weeks on just identifying the origins of the stolen goods. The investigation into tracing the origins and final destination of the stolen luxury items has involved assistance from police in Europe and Asia. They have been successful in identifying the owners for around a third of it but owners of 500-odd items are yet to be found.
An open house is being held by the police in order to enable possible owners to come forward and inspect the items. Mr. Miao is expected to appear shortly in the Melbourne Magistrates Court for a committal mention. The Crown Casino is yet to confirm if they will ban him from entering the premises going forward.