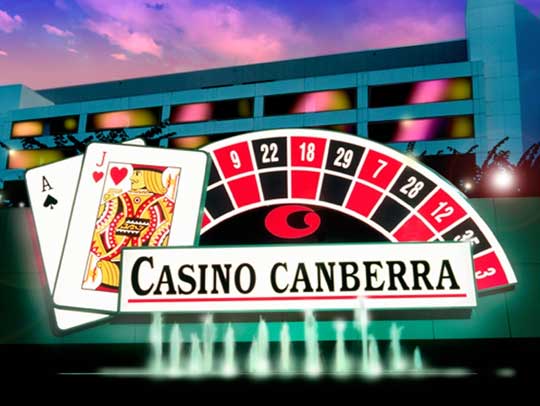 The battle over pokies (poker machines) in Casino Canberra intensified with ClubsACT starting an online campaign to build community support against pokies in the casino.
The clubs are objecting to pokies inside the casino saying that it would destroy their business.
Hong Kong-based Aquis Entertainment is redeveloping existing facilities at Casino Canberra and surrounding land to build a new $330 million gambling and entertainment complex. The redevelopment would make the casino the single largest operator of pokies in one location in the Australian Capital Territory (ACT).
As a part of the plan, Casino Canberra has proposed to buy about 670 pokies from the city's clubs which would give it 500 machines to operate(170 would be forfeited under the trading scheme rules).
Under the existing model, the ACT's community clubs operate the pokies on a not-for-profit basis. Last year these clubs earned net revenue of $95.8 million and donated $12.7 million to community programs and sports. The clubs fear that their poker machine revenue and charity donations would be under threat once the casino hosts these additional machines and cite the example of The Star in Sydney, where the number of clubs in the region halved after its opening.
In a statement, Gwyn Rees, ClubsACT chief executive said,
ACT community clubs are not-for-profit and they plough money back locally in the form of jobs, infrastructure and grants to community groups, sport clubs and charities. More than 1100 organisations have benefited from more than $125 million in donations in the last decade. Canberra's community club model plays a vital role in the economy and underpins our social fabric.
Mr Rees has also raised concerns that pokies in the casino would heighten the issue of problem gambling in the Canberra region, citing research by Southern Cross University which revealed that gamblers played pokies for twice as long in casinos compared to clubs.
Chief Minister of Canberra, Andrew Barr, has indicated that he could end the ban on casinos having pokies but has said that a powerful argument would be needed to overturn the existing policy.
Aquis has claimed that the renovated complex could attract up to 750,000 extra visitors to Canberra a year, including high-end Chinese gamblers, but has tied its investment and development to the approval of pokies in the casino. It has also suggested the project would result in more than 400 jobs and additional tax revenue of $60 million a year. These estimates have however been questioned by tourism experts. The association has initiated an online petition to protect the current community club model.