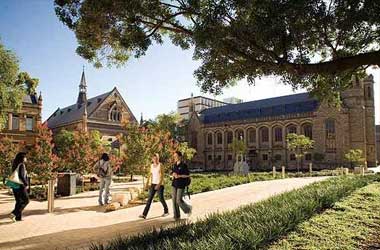 A recent report published by the University of Adelaide states that although land based casinos have well-developed policies to deal with the issue of problem gambling, their efficacy in countering the problem has not been very effective so far.
The University's South Australian Centre for Economic Studies (SACES) recently released the first in-depth report focusing on Australia's gambling industry and its gambling practices.
According to Associate Professor Michael O'Neil, who was the lead author of the report, even though all the 13 casinos in the country have implemented policies that encourage responsible gambling, there is little evidence of their impact.
Casinos have implemented policies required by law to stop excessive gambling such by imposing betting limits, restricted ATM withdrawals, limited access to credit, counselling services and staff training for interventions. Some casinos such as Crown Melbourne have also put in additional checks requiring players to produce a credit card when they decide to play with larger amounts. But according to the report, there is little evidence so far that such measures have had an impact.
In a statement, Associate Professor O'Neil said
While a large amount of effort is put into these practices by many casinos, we just don't know if it's having any effect, either in preventing people from becoming problem gamblers, or helping to stop and potentially reverse such problem behaviour.
The report has stated that casinos more than bars and pubs have the ability to ensure responsible gambling but not all casinos are doing everything to control the issue. The Star casino in Sydney informed the research team that they would step in only when they see a gambler play for over 24 hours, which according to O'Neil is against responsible gambling practices.
He added that some casino policies such as providing incentives like credit points and special privileges for gambling over a certain limit are contradictory to responsible gambling practices, as they encourage players to gamble and spend more at the casinos.
The report has identified highly educated under-35 males with high income as the typical casino gambler segment to be most likely to be effected by problem gambling issues. These young men are accustomed to all forms gambling including sports betting, horse betting and online games which they believe are skill-based. Older females between the ages of 45 and 70 are the other major segment of problem gamblers, but their preference is more for electronic gaming machines.