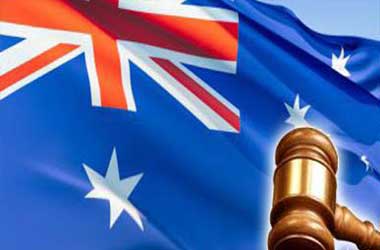 A number of governments across the world are facing a predicament with their legalised gambling industries. The global gambling industry continues to grow at a rapid rate which brings in significant gaming tax revenues for governments and is a big boost to their state budgets.
While this is a big positive, the negative aspect of a thriving gambling industry is the invariable increase in problem gambling. The United Kingdom, a number of European nations are taking stringent steps to restrict the freedom of gambling operators in an attempt to curb problem gambling.
Australia is another country that has to deal with a spike in problem gambling numbers. Aussies have an infamous reputation of being the world's worst gamblers and the Australian government is looking to help them by creating a new national self-exclusion gambling list.
National Self-Exclusion Gambling List
Ann Ruston, the Minister for Families and Social Service said that the government is currently working on legislation that will make provision for the creation of a national self-exclusion gambling list. This will allow Aussie gamblers to enjoy one of their favourite past times and place bets in a responsible fashion.
If they ever feel that things are getting out of their control, they have the option of voluntarily registering and putting themselves on the self-exclusion list. This new list will allow punters from all over the country to register and automatically ban themselves from all licensed online gambling websites and mobile betting apps.
In a statement, Ruston said
The National Self-Exclusion Register is a voluntary process where an individual can ban themselves from using all interactive wagering services across state boundaries for a period ranging from three months or permanently through one simple process
What The New Self-Exclusion List Entails
The process to create and set up the self-exclusion list will take some time to get done. All licensed online gambling providers will be prohibited from targeting any individual on the self-exclusion list and subjecting them to any form of advertising or marketing activities.
The proposal to create a self-exclusion list comes at a critical time as the Australian Institute of Family Studies recently released details of a study which showed that more than 52 percent of individuals surveyed were at risk of developing a gambling addiction or had already exhibited signs of problem gambling behaviour. The self-exclusion list is expected to provide better protection to problem gamblers in Australia.