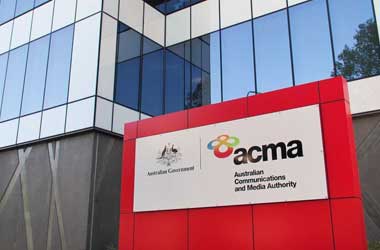 Australians love to gamble and millions of them place bets regularly at illegal gambling websites since online gambling is banned down under. For many years, Australia allowed online gambling operators to operate freely as gambling laws were not very stringent.
All that changed in 2017, when Australia decided to enforce the Interactive Gambling Act 2001 which resulted in over 60 reputed providers exiting the market.
Australian online gamblers were suddenly deprived of their usual online gambling websites and were forced to turn to new online gambling sites, many of which were highly questionable.
The Australian Communications and Media Authority (ACMA) has decided to come down heavy on these unlicensed online gaming websites. The ACMA has sent out a message to all online gamblers in Australia informing them to immediately withdraw any funds they might have at these illegal gambling websites because a crackdown is imminent.
The ACMA has plans to use s313 of the Telecommunications Act to get internet service providers in the country to block all illegal online gambling domains. Once this is done, it will be very difficult for Aussie players to recover their funds from these illegal gambling websites.
The watchdog said it was aware that a number of online gambling sites have started using graphics and themes that resonate with the Australian public as a marketing tactic to get them to start playing at their sites. Some of these themes and pictures include the Australian flag, the Kangaroo and iconic structures like the Sydney Opera house.
ISP Blocking Will Give Regulator More Control
Australia like many other countries has tried its best to crackdown on the illegal online gambling industry and stop unlicensed providers from operating. However, these illegal operators usually find different ways of evading the authorities such as setting up new domains and using stealth marketing tactics.
The illegal online gaming market in Australia is reported to generate upwards of A$400 million annually which means the government is losing out on nearly A$100 million in taxes.
The process to block individual ISPs of blacklisted online gambling websites is going to be a tedious process as current regulations require a senior executive, deputy chair or chair from the ACMA to sign-off on each request ISP block. The request to block an IP will also expire after a certain period of time.