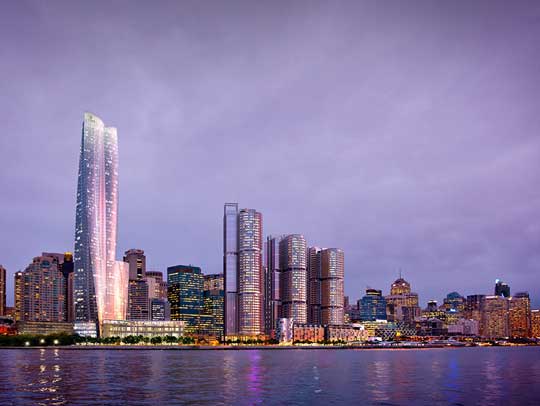 The Packer family is one of the most famous families in Australia as they control a number of business interests down under, most notably being their casino brand Crown Resorts which operates in a number of cities in Australia.
The late Kerry Packer was instrumental in building the Crown casino brand but since his demise, his son and billionaire James Packer has played a key role in expanding the brand down under and overseas.
Packer recently opened a $4.2 billion mega-casino resort called Studio City in Macau and is also in the process of building the Crown's first ever casino in Las Vegas called 'the Alon'. Crown Resorts also has projects happening in Australia and one of these is the $2 billion Barangaroo casino in Sydney.
The Australian billionaire recently expressed his frustration over the number of delays over the Barangaroo casino project and stated that it would now be near impossible for the casino to be completed as per its original deadline of 2020. The casino is still waiting for a number of critical permits to be approved including planning approvals that need to be sanctioned by the New South Wales government.
The late Kerry Packer had tried in the 90s to secure approval to build a casino in Sydney but did not succeed as the casino license was awarded to the Showboat-Leighton consortium. Now James Packer would like to pay tribute to his father by building the Barangaroo casino on the waterfront and dedicate it to his father's legacy.
In a statement, Packer said
This is very personal for me, my dad would loved to have seen a luxury hotel here under the Crown banner and we want the public to embrace and experience the facility like they have at our resorts in Melbourne and Perth. Of course it's frustrating. It's been a marathon process to get where we are in Sydney, we proposed the hotel almost four years ago and we are miles behind our opening date schedule. At our end we really want to get moving.
There have been concerns that Packer is being over ambitious by having so many multi-billion dollar projects in the pipeline and might be biting off more than he can chew as the total cost of current projects exceed $15 billion. However Packer has made it clear that the number one project is the Barangaroo casino and construction would begin as soon as the New South Wales government gave it the green light.