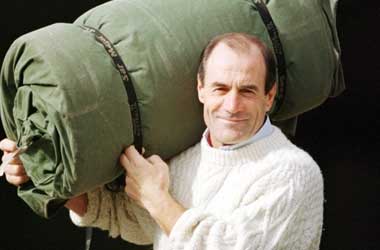 The gambling/online casino industry in Australia continues to grow at a fast pace and so are the number of gamblers who are developing addictions and stress related symptoms.
The Study and Prevention of Psychological Diseases Foundation (SPED) charity has enjoyed tax free benefits in Australia as the charity supposed to be carrying out detailed research programs to find solutions that would enable problem gamblers in Australia to cope with their challenges.
The authorities and the Australian Tax Office has been keeping a close eye on SPED after reports surfaced that the charity had made a number of lavish purchases amount to over $1 million AUD. The money was spent on a number of fancy items including a Rolls Royce managed at $695,000, a special overseas trip to India for studying 'gambling habits' and $300,000 on a Ferrari.
SPED has also billed a number of 'holiday trips' as research trips such as a gambling projected called 'Project Gambling: Understanding thought processes and addictive behavior from engagement in games of chance' but no research or results of such a project were made available to the authorities. After its investigation, the Australian Tax Office concluded that SPED needed to be stripped of its tax free benefit status as it wasn't a charitable institute nor did it promote any health benefits.
James Salerno founded SPED to assist problem gamblers and also to see the impact of isolate and wealth on Australian communities but so far the results were not very impressive. SPED employed around 21 employees and ensured that all their salaries were paid into the foundation so that their salaries were tax free as well. None of them employees were qualified in the fields of sociology or psychology.
In a statement, a representative of the Australian Charities and Not-for-profits Commission (ACNC) said
We work with charities to help them correct their mistakes, using the least intrusive powers possible to do so. We take our regulatory function seriously. When wrongdoing occurs, it is often not just a financial loss that damages the charity.

The impact on its reputation and the effects on staff, volunteers, beneficiaries and board members are also damaging. This is why we handle compliance sensitively and in line with our regulatory approach.
The ACNC stated that it had concerns over 24% of all Australian charities as 25 percent of these charities could have breached regular standards and 10 percent might have used their charity status for personal gains.