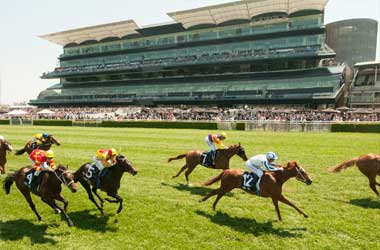 Horse racing in Australia is as popular as ever, and one thing that you are going to be guaranteed of if you do live in Australia is that there is always going to be a race track holding a meeting near to where you live most days of the week!
In fact you are now able to place a bet and wager on any Australia held horse race on a mobile device or via your computer, as there are many betting sites available to you, and in fact many people now choose to place their bets and wagers in that way.
However, for one of the very best days out you can have, nothing beats a day at the races, for you are going to be able to soak up the excitement of watching the houses in the parade ground before the race, then sit back and what each race being run live and in front of you when you do visit a racecourse in Australia.
To enlighten you on which are some of the most popular horse races held each year in Australia and therefore the races that attract the largest crowds and the high volume of bets and wagers, below you will find an overview of those races.
Alongside each of the major Australia horse races you will find an overview of where those races are held and when they are held, and if you can pay a visit to the listed race tracks whilst those races are being held your really are going to have a fantastic time!
The Most Visited Racecourses Australia
Let us now give you some ideas in regards to just which racecourse may be worth visiting when you are in Australia. Below you will find the names of the most visited racecourses in Australia along with information on where those racecourses are located.