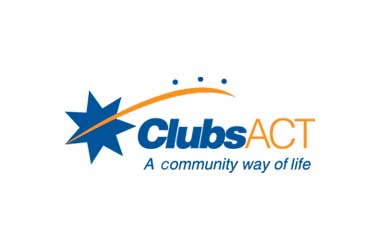 Community clubs in the Australian Capital Territory (ACT) region are mounting a fresh offensive against the state government for giving capproval to the Canberra Casino for 200 pokie machines. ACT Clubs have now launched a campaign asking its members to come together in a show of support against the government and the Canberra Casino.
Hong-Kong based Aquis Entertainment which is redeveloping the casino complex for an estimated $350 million had made pokies a key requirement for its project. The government granted approval Acquis approval for 200 pokie machines instead of the 500 originally requested.
The clubs fear that once the casino starts running it pokies, their revenues which are largely from pokie machines will be significantly impacted, thereby threatening their survival.
Casino Canberra
ACT Clubs are now in the process of rolling out a marketing campaign to highlight the threat the clubs will face as a result of the government's decision. The campaign is sending out a very clear statement saying
Barr's decision to help out the Hong Kong-owned casino has dire impacts on your club, the locals it employs and the community and sporting groups it supports.
The campaign has requested its members to promote the following message
Labor Leader Barr's deal with the foreign-owned casino is the last straw.
via posters, drinks coasters, banners as well as direct mailers to its members. Most of the club group's members will distribute the message but some clubs such as the Labor Party-controlled Labor clubs and Tradies clubs which are linked to the Construction, Forestry, Mining and Energy Union have chosen not to participate.
ACT Clubs chief executive Gwyn Rees stated that the government has confirmed that the legislation for allowing Canberra Casino to operate the 200 pokie machines will be introduced in August. Clubs have also been reeling under numerous fee increases imposed by the government. Liquor licensing fees levied on late-night establishments operating after 3am has been increased by four times while water charges have risen from $1.05 per kilolitre in 2004 to $5.22 a kilolitre this year for usage exceeding 548 litres.
A few clubs have recorded their first losses in recent years while around 10 of the region's clubs have either closed or merged in the past decade in order to survive. A spokesman for the Chief Minister Andrew Barr said that the final decision as to whether the casinos will have pokies or not depends entirely on the clubs since the casino can only purchase them from the clubs under the trading scheme approved by the government.